You deserve it! We deserve it!
Our new website is launched, and it is so cool.
The website is fresh, candid, and credible. Use it! You can find ways to give, advocate and volunteer. It has direct links to our partners, information on suicide prevention and mental wellness, WiLL (Women Living Leadership) plus financial reports and all the good stuff. Please offer feedback. We count on you and there's a live 'Share your Story' link and a place to send along you, YOU, in your Live United shirt!
Deep gratitude to our designers, The Garage Inc. Check them out if you need a website overhaul. I recommend them! They're patient, kind and great at what they do!
---

More super exciting news on United Way of Jackson County!
We are a finalist for the Torch Award for Ethics
from the Better Business Bureau!
Check it out! https://www.trust-bbb.org/torch-awards
We're one of only five charities in Oregon from hundreds of nominations. The awards will be announced on October 28. We want to win. We're there because of your support. Thank you!
---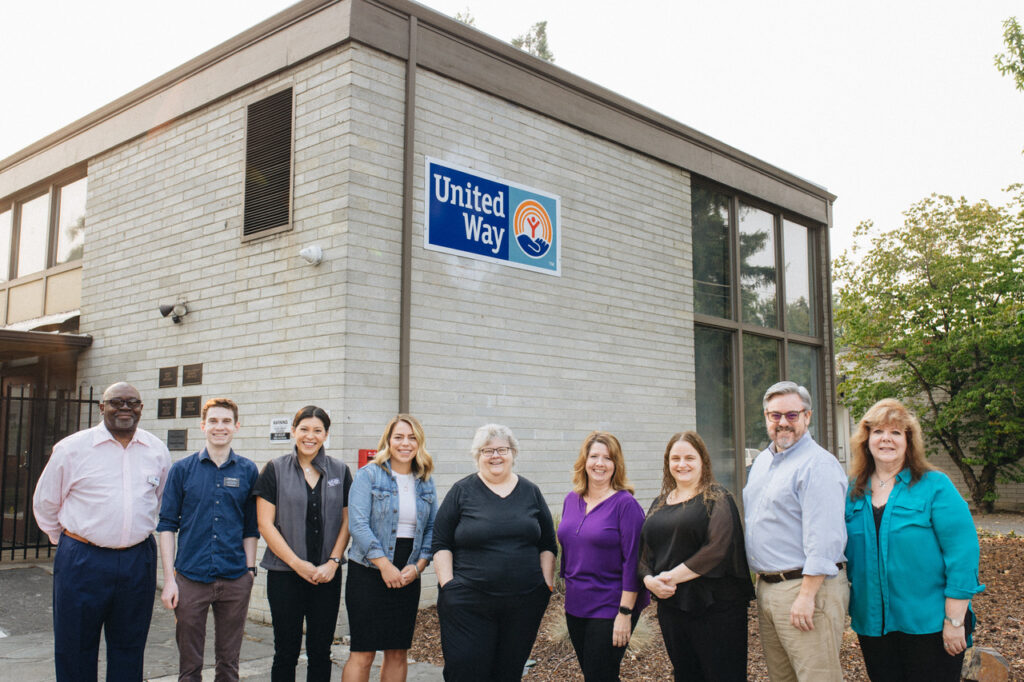 We have expanded and you can see by our photo, we're happy to do this work. Staff members include Will Young, Community Impact Director (education and transportation); Seth Cannon, Intern; Dalia Silva, Translator/Interpreter Program Director; Talia Matthias, Lead Community Impact Director; Dee Anne Everson, CEO/Executive Director; Anna Barnsley Werblow, Chief Financial Officer; Cindy Springer, Accounting Clerk; and Debi Jensen, Office Manager.