Do it in public. Be visible. Be loud.
Whether you're speaking out to improve education, income and health, reaching out to members of Congress, or wearing the LIVE UNITED shirt to show your support, you can help inspire hope and create opportunities for a better tomorrow.
So go ahead and advocate in a
LIVE UNITED world.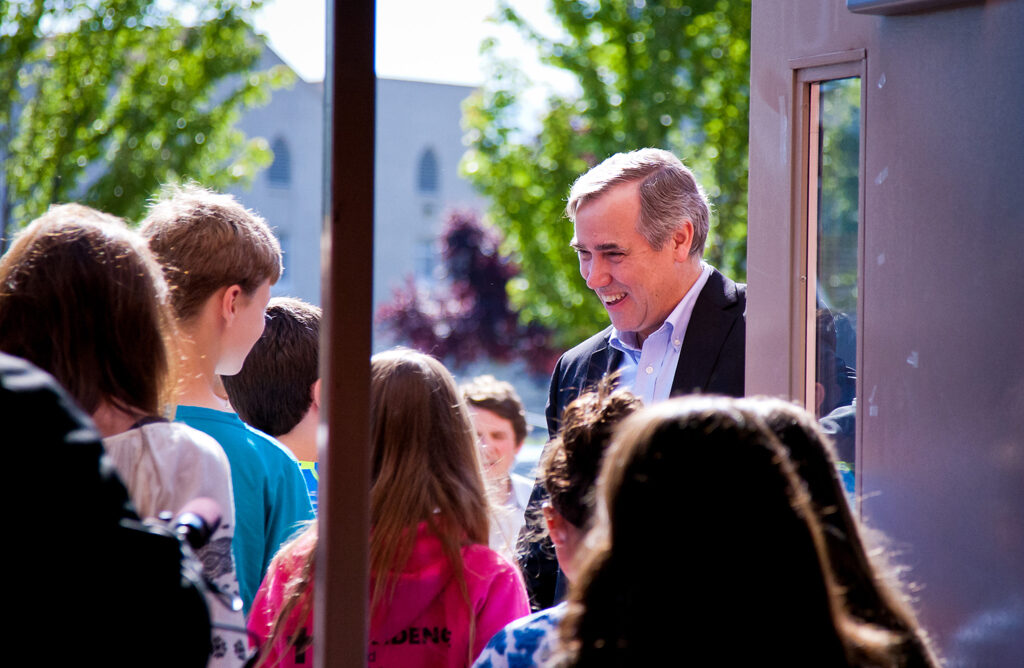 Advocacy begins with Making Connections
FEDERAL ELECTED OFFICIALS
White House Communication Form
US Senators –
Oregon

Senator Ron Wyden
(D) – WEBSITE
DC Phone: 202-224-5244
DC Fax: 202-228-2717
Senator Jeff Merkley
(D) – WEBSITE
DC Phone: 202-224-3753
DC Fax: 202-228-399
---
US Representatives – Southern Oregon
Rep. Cliff Bentz
(R – 02) –WEBSITE
DC Phone: 202-225-6730
DC Fax:  202-225-5774